Lipotype, a leading provider of lipid analysis services, is proud to announce its continued participation in the vibrant Mass Spectrometry (MS) community in Dresden over 5 years. Building upon its longstanding involvement, Lipotype solidifies its position as an active member of this community, known for its cutting-edge research and expertise in lipidomics.
The MS Community in Dresden brings together a consortium of MS facilities and research groups from renowned institutions such as the Max Planck Institute of Molecular Cell Biology and Genetics (MPI-CBG), University Hospital Dresden (UKD), Center for Molecular and Cellular Bioengineering (CMCB) at the Technical University of Dresden (TUD), Center for Regenerative Therapies Dresden (CRTD), National Center for Tumor Diseases (NCT), and Lipotype.
With over 20 state-of-the-art MS instruments collectively housed within the community, researchers and scientists have access to unparalleled capabilities and expertise. This collaborative network serves as a catalyst for innovative research projects, fostering interdisciplinary collaborations, and pushing the boundaries of scientific exploration.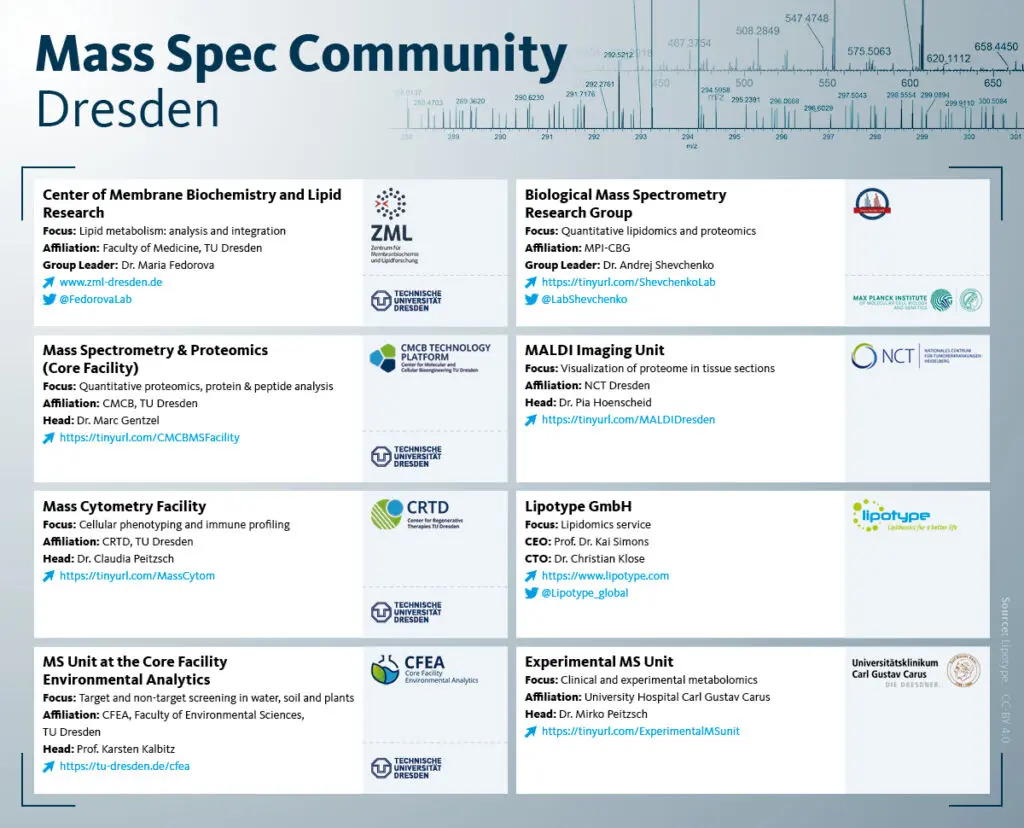 Lipotype brings to the table its extensive experience and expertise in lipid analysis. By focusing on the comprehensive analysis of lipids, Lipotype's cutting-edge lipidomics services enable researchers to gain deeper insights into lipid composition and function, thus unraveling the underlying mechanisms of various biological processes and diseases. By sharing knowledge and expertise, Lipotype seeks to accelerate scientific advancements and drive the translation of research findings into clinical applications.
"We are thrilled to continue our active participation in the Dresden MS Community," said Dr. Klose, CTO of Lipotype GmbH. "By collaborating with research institutions and fellow MS experts, we aim to further advance the field of MS-based lipidomics and contribute to groundbreaking discoveries in biomedical research."
The continued involvement of Lipotype strengthens the collaborative spirit and expertise within the Dresden MS Community. Through ongoing collaborations, the community strives to overcome complex scientific challenges and accelerate the development of innovative solutions with real-world impact.
Resources
Past and upcoming events (Journal Clubs, Webinars, and Community Updates)