Omega-hydroxy-phytosphingosine
About the structure and biological function of EOP
Structure. Omega-hydroxy-fatty acid [EO] phytosphingosine [P] ceramides (CER[EOP], or EOP) belong to the group of ceramide lipids within the sphingolipids. Their structure consists of a sphingoid base, specifically phytosphingosine, and a fatty acid. The fatty acid is an ω-hydroxy fatty acid and "elongated" by a further fatty acid via an ester bond. The fatty acid can be of variable length, hydroxylated, and contain double bonds.
Function. The role of omega-hydroxy-phytosphingosines is mostly associated with human skin where they fulfill mainly structural purposes. EOP ceramides are relevant to the formation of the lamellar phase of the epidermal barrier to prevent trans-epidermal water loss but also protect against the environment. Skin ceramide profile aberrations can lead or contribute to skin conditions. In general, reduced levels of omega-hydroxy ceramides are linked to dry skin and psoriasis.
EOP lipidomics analysis with
Lipotype
| | |
| --- | --- |
| Structural details | species level |
| Variants identified | > 10 |
| Approach | untargeted |
| Method | mass spectrometry |
| Device | Q Exactive Orbitrap (280.000 Res) |
| Quantification | yes |
| Delivery time | 3-6 weeks |
| Lipidomics data | pmol & mol% |
| Figures | included |
1Skin includes:
TAG, DAG, EOdS, EOS, EOP, EOH, NdS, NS, NP, NH, AdS, AS, AP, AH, Chol, CE


EXAMPLE STRUCTURE
EOP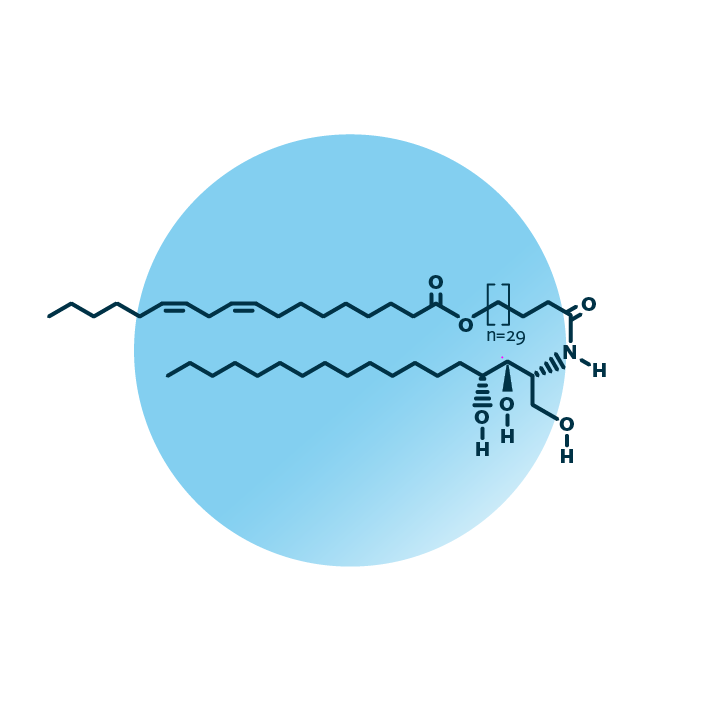 EXAMPLE
EOP 68:2;3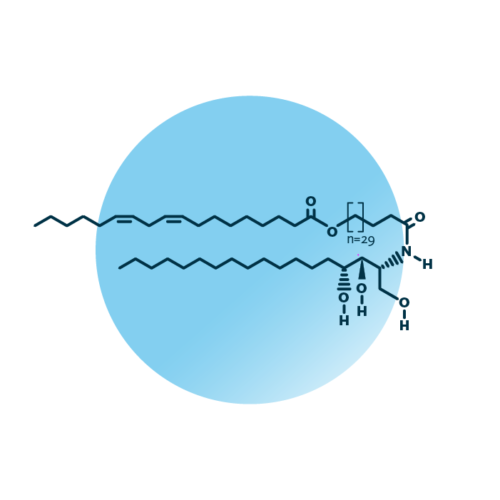 Interested in
EOP
analysis?
---
ABOUT LIPOTYPE
Lipotype is the leading lipidomics service provider for industry and academia. Order your service, send your samples, get your data.
Request Analysis
You want to inquire lipid analysis for your project or ask questions about Lipotype Lipidomics? Please use the contact form below!