About the structure and biological function of CE
Structure. Cholesteryl esters (cholesterol esters, or CE) belong to the group of cholesterol lipids within the sterol lipids. Their structure consists of cholesterol where an ester bond is formed between the hydroxyl group of the steroid structure and a fatty acid. The fatty acid can be of variable length, hydroxylated, and contain double bonds.
Function. Cholesteryl esters function as a transport form of cholesterol in blood plasma and in cells in lipid droplets. They serve as storage containers to buffer excess cholesterol. They also serve as pool for cholesterol, for example for hormone synthesis in the adrenal glands, but also for free fatty acids. Cholesteryl esters accumulate in fatty lesions of atherosclerotic plaques. Further, cholesterol is inefficiently converted to cholesteryl esters in the blood of cardiovascular disease patients.
CE lipidomics analysis with
Lipotype
| | |
| --- | --- |
| Structural details | species level |
| Variants identified | > 50 |
| Approach | untargeted |
| Method | mass spectrometry |
| Device | Q Exactive Orbitrap (280.000 Res) |
| Quantification | yes |
| Delivery time | 2-6 weeks |
| Lipidomics data | pmol & mol% |
| Figures | included |
1Cells Basic includes:
TAG, DAG, PA, PC, PE, PG, PI, PS, SM, CE

2Blood Basic includes:
TAG, DAG, PC, PE, PI, LPC, LPE, PC O-, PE O-, Cer, SM, Chol, CE

3Skin includes:
TAG, DAG, EOdS, EOS, EOP, EOH, NdS, NS, NP, NH, AdS, AS, AP, AH, Chol, CE


EXAMPLE STRUCTURE
CE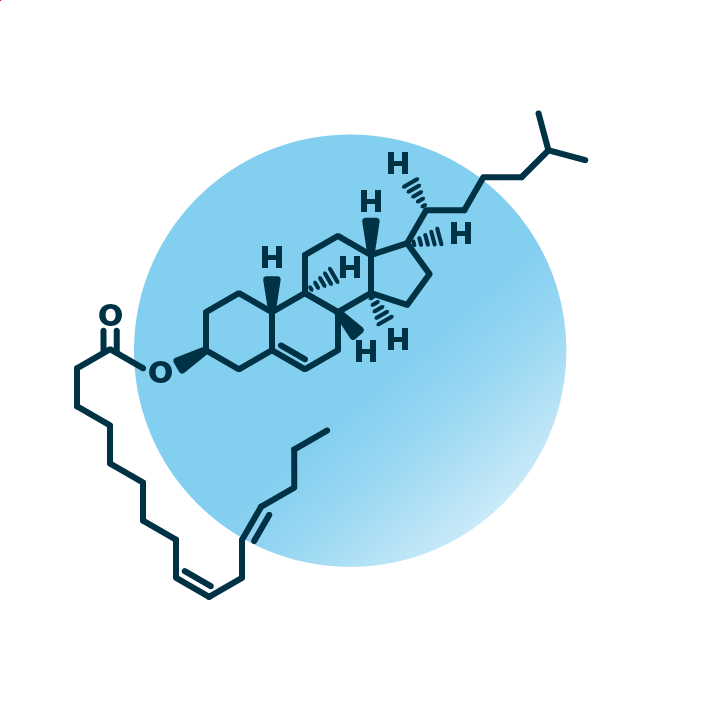 EXAMPLE
CE 16:4;0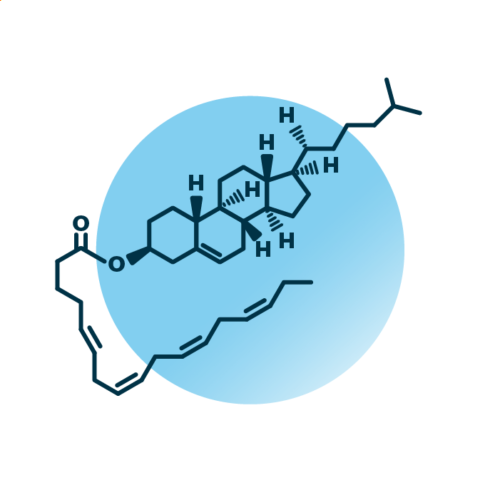 ---
ABOUT LIPOTYPE
Lipotype is the leading lipidomics service provider for industry and academia. Order your service, send your samples, get your data.
Request Analysis
You want to inquire lipid analysis for your project or ask questions about Lipotype Lipidomics? Please use the contact form below!