About the structure and biological function of FFA
Structure. Free fatty acids (FFA) belong to the group of fatty acids within the fatty acyls. Their structure consists of a hydrocarbon chain with a carboxyl group. The hydrocarbon chain can further contain multiple double bonds, and be branched or linear, and may feature oxygen containing substituents, such as hydroxyl groups. Free fatty acids are not bound to further lipid components like phospholipids or glycerolipids.
Function. Free fatty acids are the main fuel for cellular energy and an essential element of animal diet. Many dietary lipids are broken down into free fatty acids before being absorbed and metabolized. FFA metabolism profoundly impacts lipid metabolism. Thus, imbalances in levels of distinct free fatty acid species have been linked to various metabolic diseases ranging from cardiovascular disease to diabetes type two, and non-alcoholic fatty liver disease.
FFA lipidomics analysis with
Lipotype
| | |
| --- | --- |
| Structural details | molecular species |
| Variants identified | > 25 |
| Approach | targeted |
| Method | mass spectrometry |
| Device | Agilent 1290 HPLC + 6495 Triplequad |
| Quantification | yes |
| Delivery time | 6 weeks |
| Lipidomics data | pmol & mol% |
| Figures | in development |
EXAMPLE STRUCTURE
FFA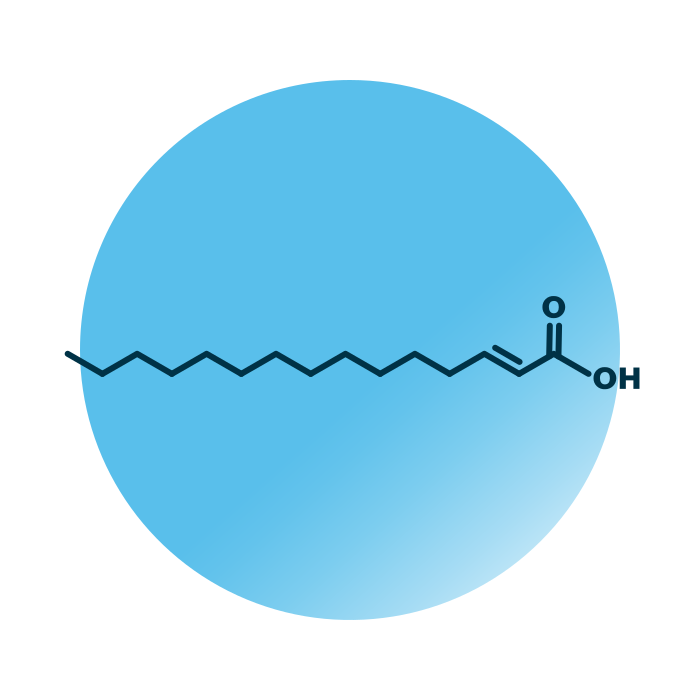 Interested in
FFA
analysis?
---
ABOUT LIPOTYPE
Lipotype is the leading lipidomics service provider for industry and academia. Order your service, send your samples, get your data.
Request Analysis
You want to inquire lipid analysis for your project or ask questions about Lipotype Lipidomics? Please use the contact form below!