Isoprostane
We provide MS-based lipid analysis of IsoP fatty acyls in a variety of sample types and deliver results in eight or less weeks.
About the structure and biological function of IsoP
Structure. Isoprostanes (IsoP) belong to the group of eicosanoids within the fatty acyls. Their structure is based on eicosanoic acid, a twenty carbon atoms long hydrocarbon chain with a carboxyl group. The chain contains one five-membered ring, which features further substituents. Most IsoP lipids contain a hydroxy group which defines their structure. The hydrocarbon chain of isoprostanes can encompass further double bonds and oxygen containing substituents.
Function. The biological functions of isoprostanes are mainly associated with oxidative stress. IsoP lipids are mainly released from phospholipids affected by oxidative stress before they exert their physiological role and modify inflammatory responses. As oxidative stress has also been linked to cancer, cardiovascular, metabolic, and neurological diseases, non-invasive measurement of isoprostane markers has been coined as the 'gold standard' by which oxidative damage and stress can be determined.
IsoP lipidomics analysis with
Lipotype
| | |
| --- | --- |
| Structural details | molecular species |
| Variants identified | < 10 |
| Approach | targeted |
| Method | mass spectrometry |
| Device | Agilent 1290 HPLC + 6495 Triplequad |
| Quantification | yes |
| Delivery time | 6 weeks |
| Lipidomics data | pmol & mol% |
| Figures | in development |
EXAMPLE STRUCTURE
IsoP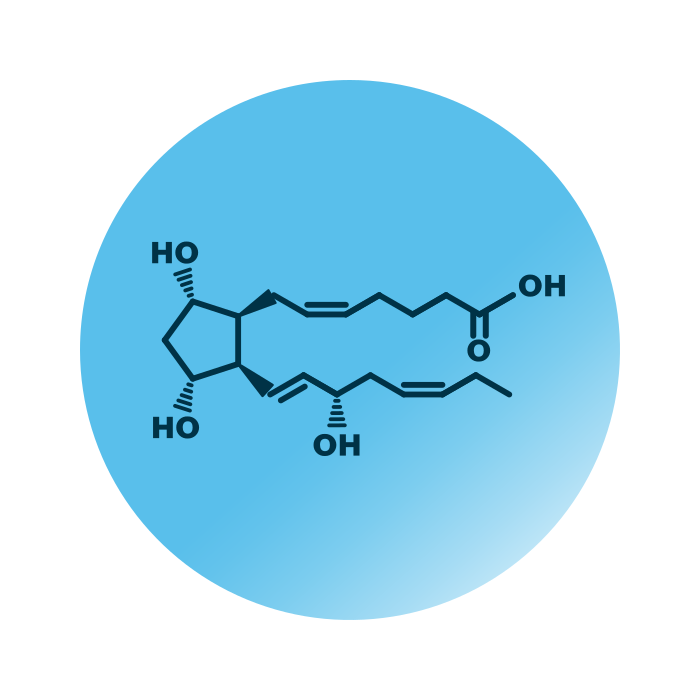 Interested in
IsoP
analysis?
ABOUT LIPOTYPE

Lipotype is the leading lipidomics service provider for industry and academia. Order your service, send your samples, get your data.
Request Analysis
You want to inquire lipid analysis for your project or ask questions about Lipotype Lipidomics? Please use the contact form below!