About the structure and biological function of Globosides
Structure. Globosides belong to the sphingolipids. Their structure consists of a ceramide backbone linked to a neutral/non-acidic oligosaccharide "head" group. The number of sugars in the head group is reflected in the name of globoside lipid classes: e.g. Gb4 contains four sugars. The ceramide backbone of globosides contains a hydrocarbon chain termed long-chain base; one fatty acid is linked to the ceramide.
Function. Globosides are present in eukaryotes, such as animals, plants, and fungi. They serve as an important component of the cell membrane, where their sugar head group faces into the extra-cellular space and provides the cell with a protective carbohydrate coating. Further, they interact with hormones and receptors of the signal transduction machinery and thus regulate cellular signaling pathways through many means.
Gb3 and Gb4 are the most investigated globosides and found in mammals. Gb3 accumulation is linked to Fabry's disease and important to apoptosis, programmed cell death. Gb4 is best known for its role in blood-type determination, where each of the blood group antigens is derived from Gb4. Little is known about the biological functions of globosides in higher plants, algae, and fungi.
Globosides lipidomics analysis with Lipotype
| | |
| --- | --- |
| Covered classes | 2 |
| Approach | untargeted |
| Method | mass spectrometry |
| Device | Q Exactive Orbitrap (280.000 Res) |
| Quantification | yes |
| Delivery time | 2-4 weeks |
| Lipidomics data | pmol & mol% |
CORE STRUCTURE
Globosides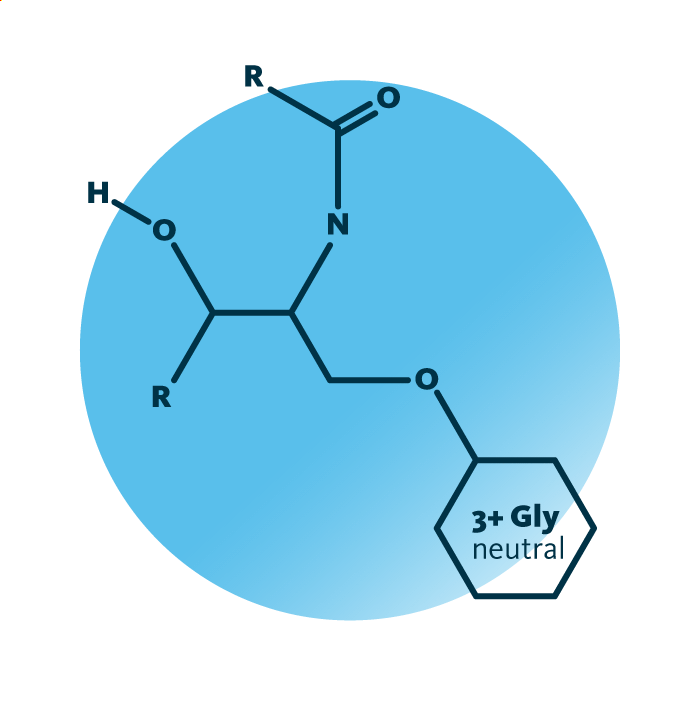 Interested in
Globosides
analysis?
---
ABOUT LIPOTYPE
Lipotype is the leading lipidomics service provider for industry and academia. Order your service, send your samples, get your data.
Request Analysis
You want to inquire lipid analysis for your project or ask questions about Lipotype Lipidomics? Please use the contact form below!