About Lipotype
Lipotype is the leading lipidomics service provider for every researcher.
We developed Lipotype Lipidomics to identify and quantify thousands of lipids in no time. Our mass spectrometry-based technology was designed to adapt to a rich variety of sample types to reflect the diversity of research.
Vision and philosophy
Our experience is based on decades of research on the role of lipids in cellular processes and on methodological aspects of lipidomics.
We are molecular biologists, bio statisticians, physicians, biochemists, mass spectrometry specialists, and bioinformatics experts. We are scientists who strive for better, faster and deeper comprehension of life and health through better, faster and deeper access to lipid data.
Our scientific curiosity drives us to keep upgrading our lipidomics technology and serve the scientific community on their avenues to the greater goal of life sciences: a better life.
Milestones
Lipotype is a spin-off from the labs of Kai Simons and Andrej Shevchenko of the Max-Planck-Institute of Molecular Cell Biology and Genetics.
2012
The Founding of Lipotype
Kai Simons gathers a team and founds Lipotype. They share a vision to provide researchers easy access to lipidomics data.

2014
Market Entry
After two years of R&D, Lipotype Lipidomics enters the market and starts to serve scientists from academia and industry.

2016
Online Shopping
Neither access to lipidomics nor to lipidomics services should be limited. In an unusual move, an online shop is added to the website.

2017
Lipotype Skin Lipidomics
The skin's lipid composition is essential for its function. The platform "Lipotype Skin Lipidomics" is released.

2019
Certified Experts
Lipotype is the worldwide first and only officially GMP certified lipidomics service provider.

2020
Doubling Down
After weeks of calibration, new mass spectrometers go live. The analysis capacity of Lipotype has doubled.

The founder
Kai Simons
Founder and CEO
Kai Simons is Emeritus Director of the Max Planck Institute for Molecular Cell Biology and genetics and CEO of Lipotype GmbH in Dresden, Germany.
Kai Simons received his MD degree from the University of Helsinki, conducted postdoctoral research at Rockefeller University, and rejoined his alma mater as Principal Investigator in 1967. In 1975, he moved to the European Molecular Biology Laboratory (EMBL) in Heidelberg, Germany, to start the Cell Biology Program, which became the focal point for molecular cell biology in Europe. After the turn of the millennium, Kai Simons moved to Dresden to build up the new Max Planck Institute for Molecular Cell Biology and Genetics. This Institute is today an internationally recognized center in its area of research.
His recent research has focused on cell membrane organization and function. He has pioneered the concept of lipid rafts as a membrane organizing principle, based on the phase-separating capabilities of sphingolipids and cholesterol in cell membranes.
For his contributions to cell biology, Kai has received numerous accolades, including lecturers from esteemed scientific societies and internationally renowned academic institutions, Doctor Honoris Causa and Honorary Professorships at multiple universities, and received diverse awards including, for instance, the Robert Koch Gold Medal, the Anders Jahre Prize, the Albert Wander Prize, the Schleiden Medal and the Runeberg Prize, and the Order of Merit of the Free State of Saxony. Kai Simons is a foreign member of the National Academy of Sciences, USA. He was the President of the European Life Scientist Organization, and co-director of the Shanghai Institute for Advanced Studies of the Chinese Academy of Science.
His biotech experience includes co-founding the Biotech-Start-up Jado Technologies and membership in the scientific advisory boards of Biogen and Sanofi. With Lipotype, Kai Simons is now focusing on translating lipidomics and lipid analysis to clinical and industrial applications.
Our Team
Leading experts from multiple disciplines: diverse backgrounds are what drives Lipotype and our services.
Dr. Oliver Uecke
COO
Oliver's vita
Dr. Oliver Uecke holds a MBA and did his PhD in the field of technology transfer, entrepreneurship, and innovation management. As Chief Operating Officer, Oliver is responsible for business operations at Lipotype with a primary focus on business development, marketing & sales, and finances.
Oliver's colleagues say
Oliver likes to test his limits in the nature – hiking, rafting, climbing. No matter which weather, his children must join him.
Dr. Christian Klose
CTO
Christian's vita
After receiving his PhD on membrane biology and biophysics, Dr. Christian Klose did a post-doc on mass spectrometry-based lipidomics. In his role as CTO, Christian focusses on the development of novel shotgun lipidomics technology and is responsible for product development and regulatory affairs.
Christian's colleagues say
With Christian one could almost (literally) fly to space, enjoy a good wine and he will gladly share his joy about some fan mail.
Dr. Mathias Gerl
Head of Data Science
Mathias's vita
After receiving his PhD on lipidomics, Dr. Mathias Gerl investigated protein-lipid interactions. Now he is passionate about finding meaning in large datasets. As Head of Data Science, Mathias leads the data analysis team performing statistical inference and predictive modelling.
Mathias' colleagues say
Mathias you can always trust and you can be sure that his analysis delivers. His favourite treat: dark chocolate with >90% cocoa.
Melanie Weber
Head of Laboratory
Meli's vita
Melanie Weber received her M.Sc. in biology. Starting as a Lab Technician at Lipotype, she became familiar with all laboratory equipment, operations and procedures. This knowledge facilitates Meli in her role as Head of Laboratory to maintain smooth processes from sample arrival to final report.
Meli's colleagues say
Meli is a well organized woman who loves shoes and sometimes she can't even stop working in her dreams.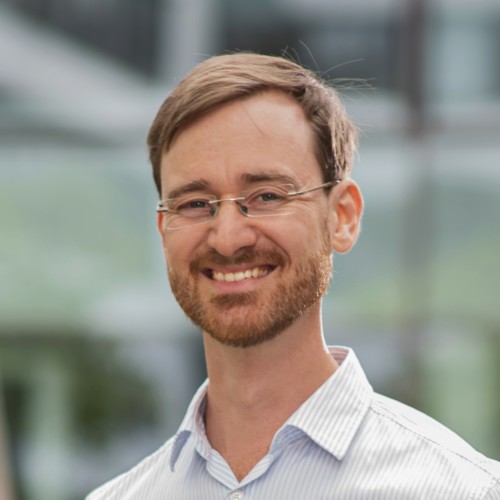 Dr. Ronny Herzog
Head of Software Engineering & IT-Infrastructure
Ronny's vita
Dr. Ronny Herzog did his PhD in bioinformatics on software development for lipid identification from mass spectra. He is trained in a variety of programming languages and employs his skills as Head of Software Engineering and IT-Infrastructure to lead the development of novel software solutions.
Ronny's colleagues say
Ronny is a 'Gersche Fettgusche' and a passionate songwriter ('Liedermacher') who plays the ukulele with memorable virtuosity.
Anastasia Sidorenkova
Laboratory Technician
Anastasia's vita
Anastasia Sidorenkova obtained her M.Sc. in regenerative biology and medicine from TU Dresden. Right after her studies, she joined Lipotype as a Laboratory technician to strengthen the lab team. Her responsibilities include sample handling from preparation to analysis, and maintenance of lab space.
Anastasia's colleagues say
Anastasia doesn't judge a book by its cover but by its finale. If the end disappoints, who is she to waste time reading the story?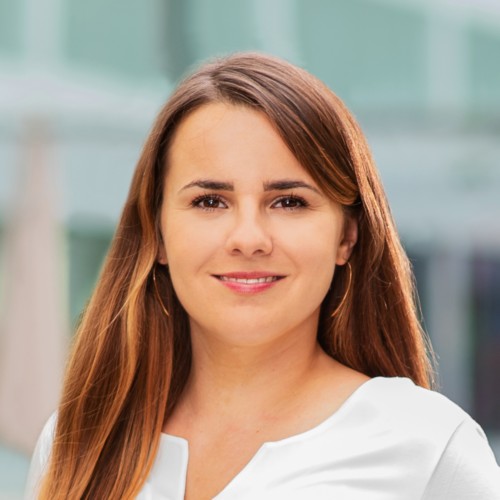 Caroline Dreßler
Account & Business Development Manager
Caro's vita
Caroline Dreßler completed her master's in microbiology. Her experience as application specialist in molecular diagnostics provided her with valuable capabilities regarding customer-orientated solutions. At Lipotype, Caro is responsible for industry customers in the field of biotech/pharma & food.
Caro's colleagues say
Caro is on fire when she digs into the scientific needs of a customer. Only one obstacle can throw her off the track: sweets!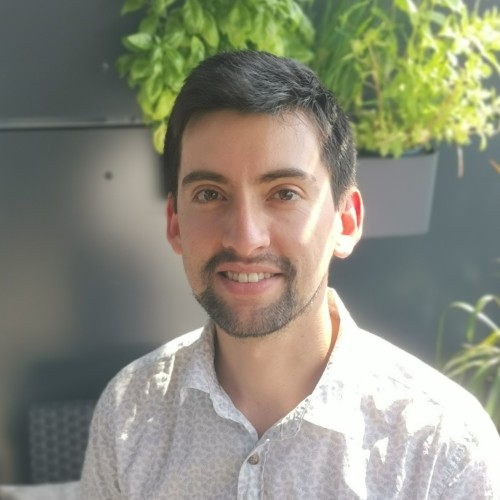 Dr. Claudio Durán Cancino
Lipidomics Data Scientist
Claudio's vita
Dr. Claudio Durán is a chilean bioinformatician with a PhD in computer science related to the creation and improvement of machine learning algorithms for the analysis of biomedical data. At Lipotype, he is involved in extracting as much valuable information as possible from lipidomics data.
Claudio's colleagues say
Claudio has legendary communications skills. He does not rely on a functioning mic during video calls but his gestures and mimics.
Dr. Cyrus Papan
Senior Scientist
Cyrus's vita
Dr. Cyrus Papan received his Dr. rer. nat. in biology from the University of Cologne. After a postdoc- and a group leader position in MS-based metabolomics and lipidomics, he worked as support specialist. As Senior Scientist at Lipotype, Cyrus is involved in lipidomics method development.
Cyrus's colleagues say
There's a strong positive correlation between Cyrus's coffee intake and his scientific output. And he is drinking a lot of coffee!
Dr. Grzegorz Chwastek
Product Manager
Grzegorz's vita
Dr. Grzegorz Chwastek received his PhD in membrane biochemistry. He has extensive experience in working on various aspects of lipids including drug carriers, lipid-protein interactions, and membrane biophysics. As a product manager he shapes Lipotype's portfolio to match the needs of our customers.
Grzesiek's colleagues say
Though shirt and tie are best Grzesiek's friends, don't be misled! He can easily relax by some Tango.
Henri Deda
Communications Officer
Henri's vita
Henri Deda holds a degree in molecular bioengineering and co-founded multiple businesses. He is enthusiastic about customer centric digital marketing. At Lipotype, Henri employs his passion to support scientific progress by helping scientists better understand lipidomics and Lipotype's technology.
Henri's colleagues say
With his super structured manner Henri not only manages to make Lipotype world-famous, but is also the girls' crush.
Ilyes Abdelhamid
Lipidomics Data Scientist
Ilyes's vita
Ilyes Abdelhamid obtained a master's degree in bioinformatics and does his PhD at TU Dresden where his research focuses on link prediction in complex networks. At Lipotype, Ilyes is responsible for lipidomics data analysis with a focus on predictive biomarker discovery.
Ilyes's colleagues say
Ilyes loves to be around people, is a big time rollerblading enthusiast and enjoys taking part in big events.
Ines Kästner
Finances and Accounting
Ines's vita
Ines Kästner holds a degree in economics and a MBA from Henley Business School. She looks back on 15+ years of experience in managing finances, controlling and business administration in biotech companies. At Lipotype, she is responsible for the operational financial management and controlling.
Ines's colleagues say
Ines is an expert on all administrative and financial topics. Her self-organization and efficiency are impressive.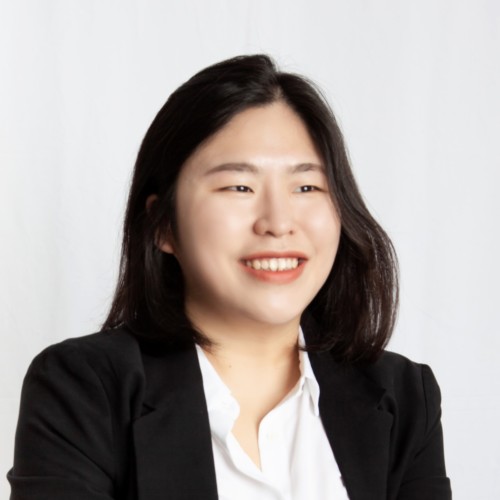 Jeongeun Chae
Social Media Manager
Jeongeun's vita
Jeongeun Chae studied both science and business in South Korea. After her biology master's at TU Dresden, Jeongeun has been working in the Marketing team at Lipotype. She is responsible for communicating with researchers through social media and she also supports accounts from South Korea.
Jeongeun's colleagues say
Jeongeun has probably the most names and side hustles at Lipotype, and refuses to call Korean food from German ingredients Korean.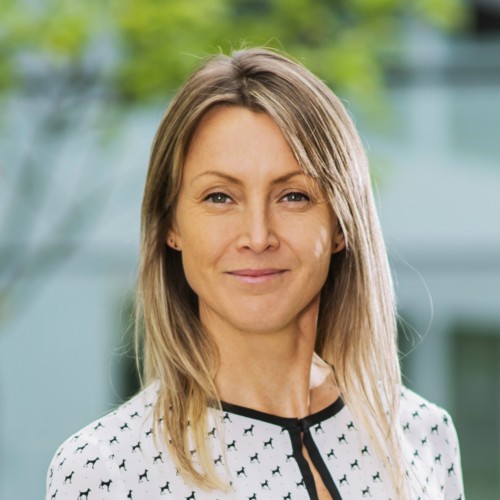 Dr. Julia Fröbel
Scientific Project Manager
Jule's vita
Dr. Julia Fröbel obtained her PhD in the field of protein trafficking and organization of membrane protein machineries. As Scientific Project Manager she is responsible for customer projects, supporting from feasibility assessment to results evaluation as well as internal R&D projects of Lipotype.
Jule's colleagues say
Jule can tell you many quirky words of wisdom - no topic can be too odd! Though, only if you can keep up with her running around.
Julia Schöner
Project Lead Sales Process Optimization
Julia's vita
Julia Schöner holds a bachelor's degree in financial businesses and a master's in economics. She is passionate about implementing applications to improve customer experience. At Lipotype, Julia is involved in operational process development and continued optimization of the sales procedure.
Julia's colleagues say
Julia wrote her master thesis in economics but she deserves an honorary PhD for her great entertainment and contagious laughter!
Leonard Bügel
IT Administration Assistant
Leonard's vita
Leonard Bügel is enrolled at the TU Dresden since 2019, where he studies Computer Science for his bachelor's degree. He works mostly behind the scenes as IT assistant for desk support, but also performs other tasks like developing software for non-specialist applications.
Leonard's colleagues say
Leonard is a young and energetic fellow with a bright future in the IT sector. Although he prefers Windows over Linux.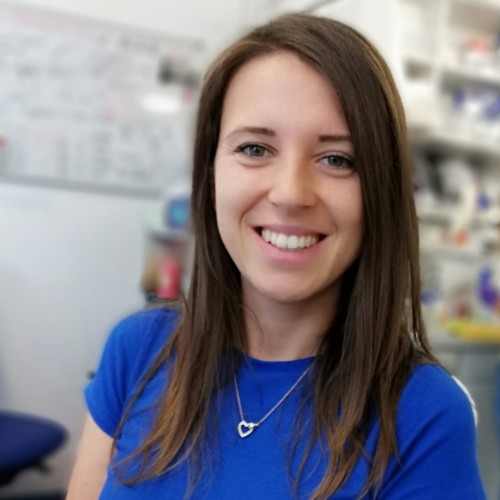 Magdalena Sworowska
Lipidomics Data Scientist
Magda's vita
Magdalena Sworowska holds a master's degree in molecular bioengineering. Before joining Lipotype, she gained experience as field application specialist in the field of liquid handling. Magda is part of the data and statistical analysis team where she is responsible for lipidomics data analysis.
Magda's colleagues say
Magda is a dog lover and enjoys jogging in parks. She's an amazing team player and carries along a spare jacket for those in need.
Manuela Leveghi
Marketing & Sales Assistant
Manu's vita
After receiving her master's degree in linguistics, Manuela Leveghi worked for a tourism enterprise. As Marketing and Sales Assistant at Lipotype, Manu supports customers regarding their sample shipment and also manages Lipotype's presence at virtual and physical events.
Manu's colleagues say
Manuela is the colleague you need in turbulent times and her Italian soul has strong opinions on what deserves the name 'pasta'.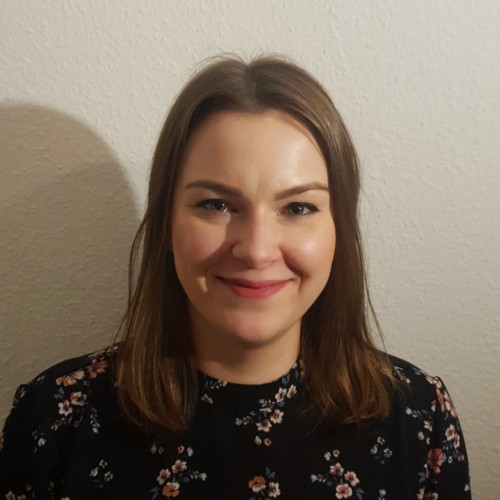 Maria Walesch
Technical Assistant
Maria's vita
After receiving her bachelor's degree in biotechnology, Maria Walesch started her work life at the labs of Lipotype. Maria is responsible for preparation, extraction and analysis of samples from Lipotype's customers as well as maintenance of lab equipment and the lab itself.
Maria's colleagues say
Maria has a big heart, full of friendliness & laugh. It beats for animals and her biggest wish for Lipotype is our own Lipo-cow.
Markus Damm
Lipidomics Data Scientist
Markus's vita
Markus Damm holds a diploma in computer science and wrote his thesis on enrichment analysis of lipidomics data. As Lipidomics Data Scientist at Lipotype, Markus is responsible for data analysis, improvement of data and knowledge access and storage as well as software development.
Markus's colleagues say
Markus is very good at problem solving! He always knows when to ask "have you tried to turn it off and on again?".
Martin Richter
Marketing & Sales Assistant
Martin's vita
After finishing his studies in tourism management, Martin managed various projects at a touristic enterprise. As Marketing and Sales Assistant at Lipotype, Martin utilizes his down-to-earth mentality to master both logistics of sample shipment and organization of Lipotype's events.
Martin's colleagues say
Martin travelled the world and the seven seas. He is a real adventurer and literally stranded on a, though not deserted, island!
Dr. Nicolas Frölich
Lipidomics Data Scientist
Nicolas' vita
Nicolas Frölich studied statistics at TU Dortmund. Afterwards, he joined TU Dresden as a research associate. He taught students in econometrics and statistics, and developed new statistical methods. At Lipotype, he is responsible for analyzing lipidomics data sets by using state-of-the-art methods.
Nicolas' colleagues say
Nicolas is the proud owner of not only the world's best coffee mug but also the world's second best!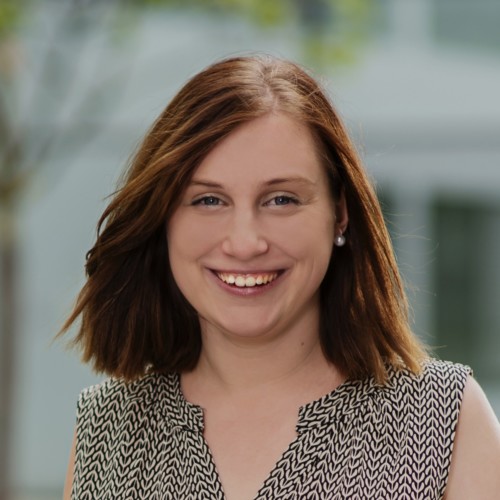 Rica Kaden
Office Manager
Rica's vita
Rica Kaden finished her vocational training in tourism in 2016. As Office Manager, Rica is the right-hand (wo)man of Lipotype. She maintains full working days well organized, supports accounting, improves the office software infrastructure and employs her tourism training for business trip planning.
Rica's colleagues say
With her beautiful voice and her passion for music, Rica delights the Lipotype team with tremendous birthday songs and videos.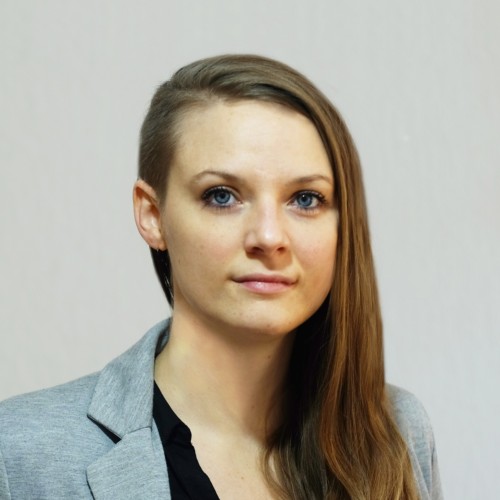 Thea White
Account Manager
Thea's vita
Thea White finished her vocational training as an intellectual property specialist in Washington DC. Having diverse work experiences with various clients from around the world, Thea utilizes this knowledge to effectively liaise between academia customers and the Lipotype team.
Thea's colleagues say
Thea is a beacon of socializing, commands a fabulous arsenal of anecdotes, and is a fierce advocate of the oxford comma.
Dr. Veronika Piskovatska
Account Manager
Veronika's vita
Dr. Veronika Piskovatska received her PhD in molecular medicine. After her doctorate she started her career in life science sales and marketing. At Lipotype, Veronika is passionate about understanding the goals of her customers and empowering their discoveries on the front line of lipid research.
Veronika's colleagues say
Veronika is so organized, her flat is ready before she moves in. Yet she is not afraid of the whirling energy of Lipotype parties.