As a global company based in the beautiful city of Dresden in Germany, committed to fostering integration and diversity, we are thrilled to announce our participation in the 7th edition of the "Dresden isst bunt" banquet!
This big meeting festival is an extraordinary event that invites everyone to come together to share food, drinks, and culture from all corners of the world. The "Dresden is(s)t bunt" banquet was born as a powerful response to combat xenophobia, standing for hospitality and togetherness in our city. In German, "isst" means "to eat," and "ist" means "is," giving this event two wonderful meanings: "Dresden eats colorful" and "Dresden is colorful."
Prof. Dr. Simons has been a driving force behind this initiative from its inception, emphasizing the significance of embracing diversity. "Embracing diversity is the key to our collective growth and prosperity. As we work in the realm of science, it becomes even more vital to foster an environment of inclusivity. Through unity in diversity, we can achieve remarkable breakthroughs and create a better world for all," he affirms.
On September 4, 2023, from 4 PM to 8 PM, we will be gathering on the iconic Augustusbrücke and the Schloßplatz, alongside 200 sponsoring and cultural partners. Last year, the event featured an impressive 700-meter-long table.
We are honored to be part of this meaningful initiative, where we can contribute to building a harmonized society that values and embraces diversity. With colleagues hailing from diverse backgrounds and customers spread across the globe, this event is a testament to our commitment to nurturing an international environment.
Join us at "Gastmahl – Dresden is(s)t bunt" and let's savor the rich tapestry of cultures, flavors, and traditions that unite us all. Together, we can create a world where inclusivity thrives, and everyone feels at home.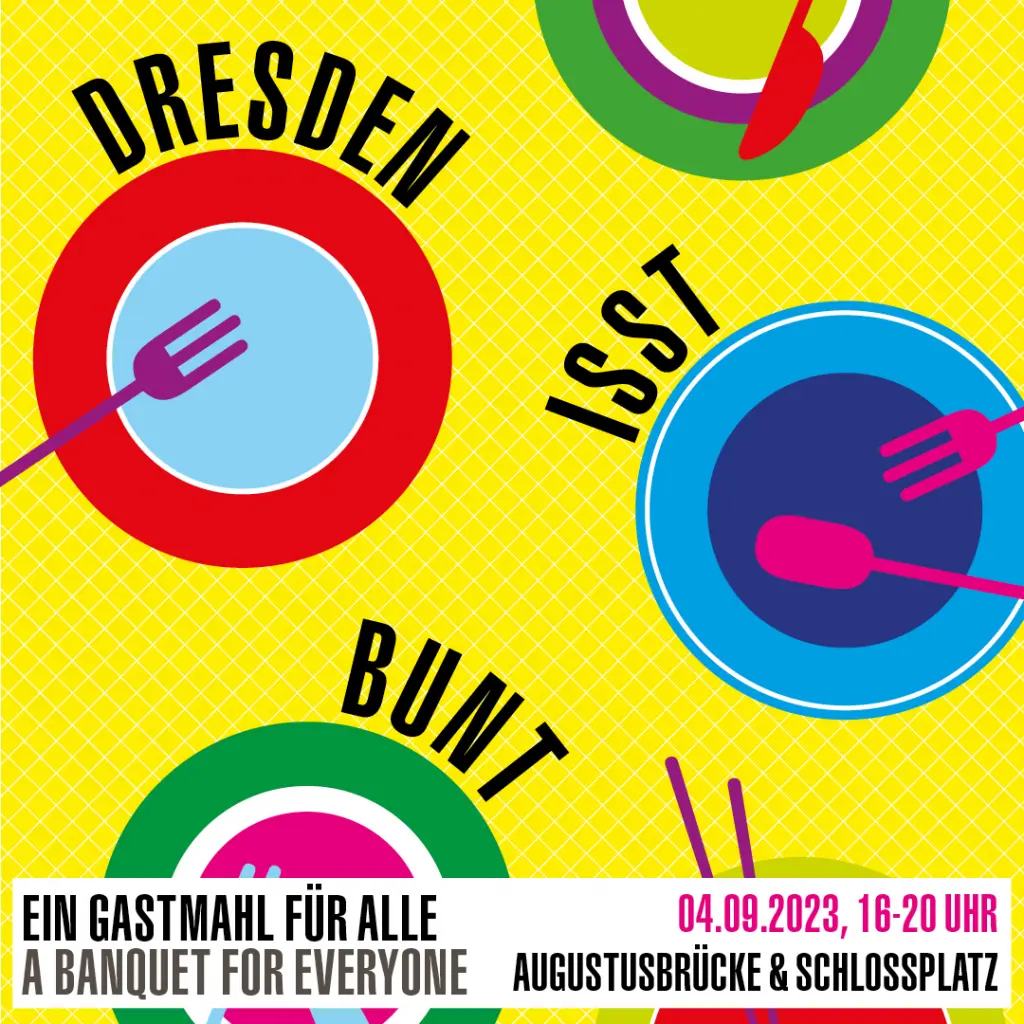 Resources
Offen und bunt: Dresden – Place to be!
Gastmahl – Dresden is(s)t bunt