Lipids are Cool Again!
The Lipidomics Webinar | Kai Simons
Lipid metabolism homeostasis is essential for life, but the ongoing obesity pandemic threatens it. Blood lipidomics profiles may help stem the obesity affliction. Lipids are coming back.
Topic
Before the DNA revolution the lipids were center stage in cell membrane research and also important players in metabolic research. But then they slowly disappeared into the background, being relegated to a boring matrix for proteins in membranes. This is now changing.
Lipids are coming back on all fronts. They regulate the functions of cell membranes essential for life. The lipid composition in cells is tightly regulated to allow cell metabolism to function as a coordinated whole. This homeostasis is today under threat because our lifestyle is out of sync, causing an obesity pandemic with deadly consequences.
We developed a mass spectrometry-based platform with unprecedented precision and have used this technology to analyze and establish multi-parametric lipid signatures that measure health and disease. Our data suggest that the blood lipidome reflects the metabolic status of the body. These lipidomic profiles could provide a navigation tool to stem the obesity affliction.
Here is what you can learn
Recap of the research history of lipids
Introduction to lipids and lipid metabolism
Methods for analyzing lipids
Predictive power of lipidomics data
Your Hosts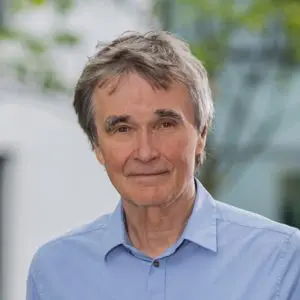 Prof. Kai Simons
Founder and CEO of Lipotype
Kai's research focuses on cell membrane organization and function, and he has pioneered the concept of lipid rafts as a membrane organizing principle. Kai is the Founder and CEO of Lipotype.