Mannosyl-di-(inositol-phosphoryl)-ceramide
We provide MS-based lipid analysis of M(IP)2C phosphosphingolipids in yeast samples and deliver results in as little as two weeks.
Details
About the structure and biological function of M(IP)2C
Structure. Mannosyl-di-(inositol-phosphoryl)-ceramides (mannose-(inositol-P)2-ceramides, or M(IP)2C) are a type of glycophosphosphingolipids, a subclass of phosphosphingolipids. Their structure consists of a ceramide backbone bound to two linked phosphorylinositol molecules of which one is mannosylated. The ceramide backbone contains two hydrocarbon chains: a long-chain base which is linked to a fatty acid via an amide bond. The fatty acid and the long-chain base can be of variable length, hydroxylated, and contain double bonds.
M(IP)2C lipids are mainly found in fungi. On a subcellular level, they are enriched in the cell membrane.
Function. Little is known about the biological function of mannosyl-di-(inositolphosphoryl)-ceramides but they are important components of biological membranes of fungi. Together with MIPC, they constitute the major sphingolipids in yeasts. As M(IP)2C lipids are not produced in mammals, targeting their synthesis is a strategy for novel antifungal drugs. Further, M(IP)2C ceramides interact with plant defensins, small peptides produced by plants that possess antifungal activity.
GENERAL STRUCTURE
M(IP)2C
M(IP)2C lipidomics analysis with
Lipotype
| | |
| --- | --- |
| Structural details | species level |
| Variants identified | > 25 |
| Method | mass spectrometry |
| Device | Q Exactive Orbitrap (280.000 Res) |
| Quantification | yes |
| Delivery time | 2-4 weeks |
| Lipidomics data | pmol & mol% |
| Figures | included |
1Yeast includes:
CDP-DAG, Erg, EE, IPC, MIPC, M(IP)2C


REPORTED AS
M(IP)2C 43:0;3
GENERAL STRUCTURE
M(IP)2C
REPORTED AS
M(IP)2C 46:0;3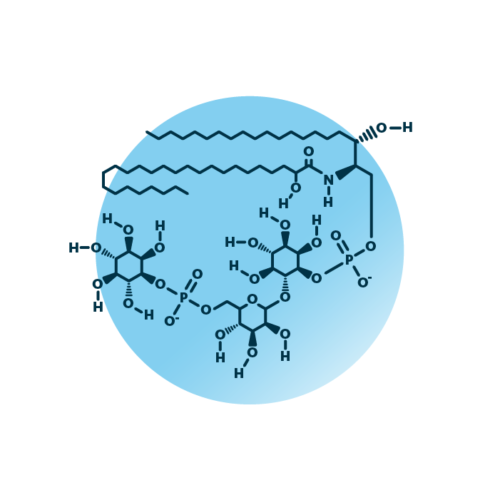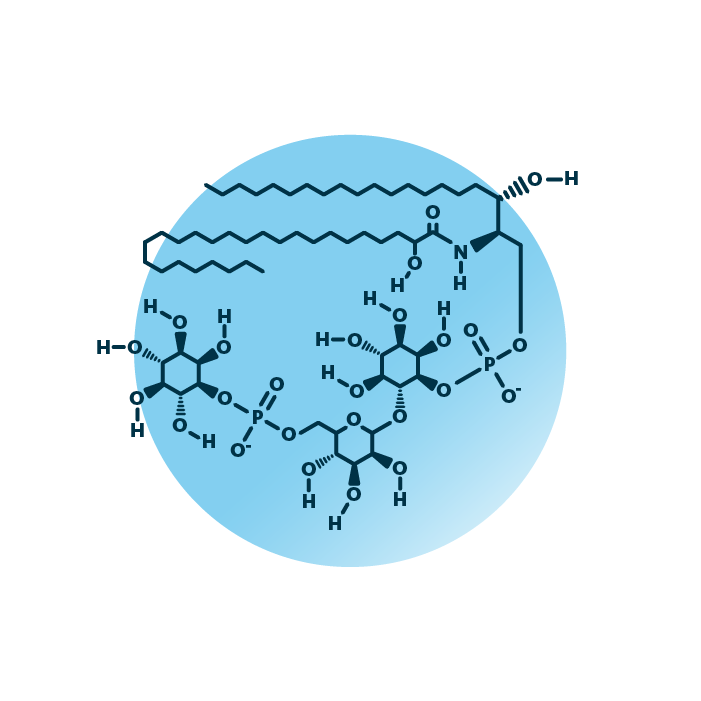 About Lipotype

Lipotype is the leading lipidomics service provider for industry and academia. Order your service, send your samples, get your data.
Request analysis
You want to inquire lipid analysis for your project or ask questions about Lipotype Shotgun Lipidomics? Please use the contact form below!