How to Yeast Lipidomics Research
The Lipidomics Webinar | Christian Klose
Yeast is a powerful model system for cell and molecular biology research. What should be considered when conducting yeast lipidomics?
Topic
The yeast Saccharomyces cerevisiae is a powerful model system for cell and molecular biology research. This is mostly due to the availability of simple and straightforward genetic and molecular tools and methods to manipulate almost any cell biological process.
Lipidomics has become an indispensable method for the quantitative assessment of lipid metabolism and membrane biology in studies employing yeast as an experimental system. Here we show how lipidomics is applied to investigate the influence of a variety of commonly used growth conditions on the yeast lipidome, including glycerophospholipids, triglycerides, ergosterol as well as complex sphingolipids, establishing a baseline for future lipidomic experiments in yeast.
Based on this work, we review acyl chain remodeling as a fundamental aspect of membrane biology, the roles of lipids in the unfolded protein response (UPR) in both endoplasmic reticulum (ER) and mitochondria, as well as the lipid-based regulation of key biological process like control of cell size and growth rate. These studies provide mechanistic insights into the amazing diversity of lipid functions in essential cellular processes conserved throughout the eukaryotic domain of life.
Here is what you can learn
• Lipidomic flexibility of yeast under various standard laboratory conditions
• Use of yeast lipidomics in understanding fundamental aspects of membrane biology
• The role of lipids in UPR and regulation of cell size and growth rate
Your Hosts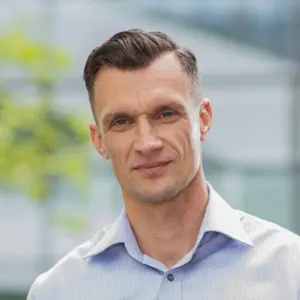 Dr. Christian Klose
Chief Technology Officer (CTO) of Lipotype
After receiving his PhD on membrane biology and biophysics, Dr. Christian Klose did a post-doc on MS-based lipidomics. In his role as CTO, Christian focusses on the development of novel lipidomics technology.