Triacylglycerol
We provide MS-based lipid analysis of TAG glycerolipids in a variety of sample types and deliver results in as little as two weeks.
Details
About the structure and biological function of TAG
Structure. Triacylglycerols (triglycerides, TAG, or TG) are a type of glycerolipids. Their structure consists of a glycerol backbone linked to three fatty acids. The fatty acids can be of variable length, hydroxylated, and contain double bonds.
Occurrence.Triacylglycerols are found mainly in eukaryotic cells and are elevated in animal adipose tissue as well as fruits and seeds of plants. On a subcellular level, they are enriched in lipid droplets.
Function. Triacylglycerols are a great source of energy in eukaryotes. Commercially important fats and oils of animal and plant origin consist almost exclusively of triacylglycerols. They also serve as pool for structural and bioactive fatty acids. The excessive accumulation of triacylglycerols in adipose tissue and other organs results in obesity and other health problems such as cardiovascular disease, fatty liver, and diabetes.
Related research
Multiomics in Type 1 Diabetes
Combined transcriptomic, proteomic, lipidomic, & metabolomic analyses can characterize the molecular basis of diabetes.
Read more
GENERAL STRUCTURE
TAG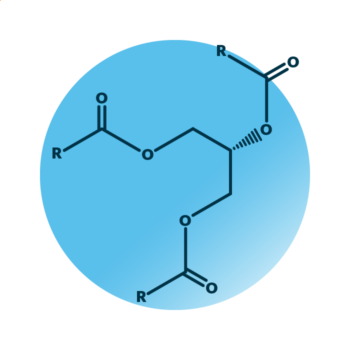 TAG lipidomics analysis with
Lipotype
| | |
| --- | --- |
| Structural details | species level |
| Variants identified | > 250 |
| Method | mass spectrometry |
| Device | Q Exactive Orbitrap (280.000 Res) |
| Quantification | yes |
| Delivery time | 2-6 weeks |
| Lipidomics data | pmol & mol% |
| Figures | included |
1Cells Basic includes:
TAG, DAG, PA, PC, PE, PG, PI, PS, CE, SM

2Blood Basic includes:
TAG, DAG, PC, PE, PI, LPC, LPE, PC O-, PE O-, Chol, CE, Cer, SM

3Skin includes:
TAG, DAG, Chol, CE, AdS, AS, AP, AH, NdS, NS, NP, NH, EOdS, EOS, EOP, EOH


REPORTED AS
TAG 53:1;0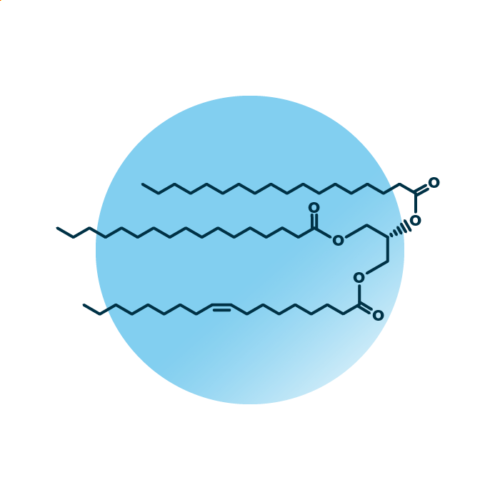 GENERAL STRUCTURE
TAG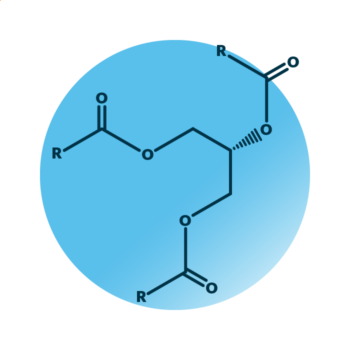 REPORTED AS
TAG 42:0;0
About Lipotype

Lipotype is the leading lipidomics service provider for industry and academia. Order your service, send your samples, get your data.
Request analysis
You want to inquire lipid analysis for your project or ask questions about Lipotype Shotgun Lipidomics? Please use the contact form below!