Lyso-phosphatidyl-choline
We provide MS-based lipid analysis of LPC phospholipids in a variety of sample types and deliver results in as little as two weeks.
Details
About the structure and biological function of LPC
Structure. Lyso-phosphatidyl-cholines (lysolecithin, LysoPtdCho, LysoPC, or LPC) are a type of glycerophosphocholines, a class of glycerophospholipids. Their structure consists of a glycerol backbone linked to a fatty acid and a phosphocholine molecule. The fatty acid can be of variable length, hydroxylated, and contain double bonds.
LPC lipids are mainly found in animal blood plasma. On a subcellular level, they are enriched in lipoprotein particles.
Function. Lyso-phosphatidyl-cholines are potent signaling molecules and they have many functions related to inflammation and the immune system. They are suggested an important factor for neurodegeneration such as cognitive decline and dementia, and promote demyelination of neurons. Impaired levels of LPCs are also linked to cardiovascular disease and cancers. They have some functions in cell signaling. Further, LPC lipids have beneficial effects by activating macrophages.
Related research
Multi Resistant Bacteria
The development of new antibiotics alone is not believed to stop multi resistant bacteria. A new strategy is emerging.
Read more
GENERAL STRUCTURE
LPC
LPC lipidomics analysis with
Lipotype
| | |
| --- | --- |
| Structural details | species level |
| Variants identified | > 100 |
| Method | mass spectrometry |
| Device | Q Exactive Orbitrap (280.000 Res) |
| Quantification | yes |
| Delivery time | 2-6 weeks |
| Lipidomics data | pmol & mol% |
| Figures | included |
1Cells Extended includes:
LPA, LPC, LPE, LPG, LPI, LPS, CL, PC O-, PE O-, LPC O-, LPE O-, Cer, HexCer

2Blood Basic includes:
TAG, DAG, PC, PE, PI, LPC, LPE, PC O-, PE O-, Chol, CE, Cer, SM


REPORTED AS
LPC 16:0;0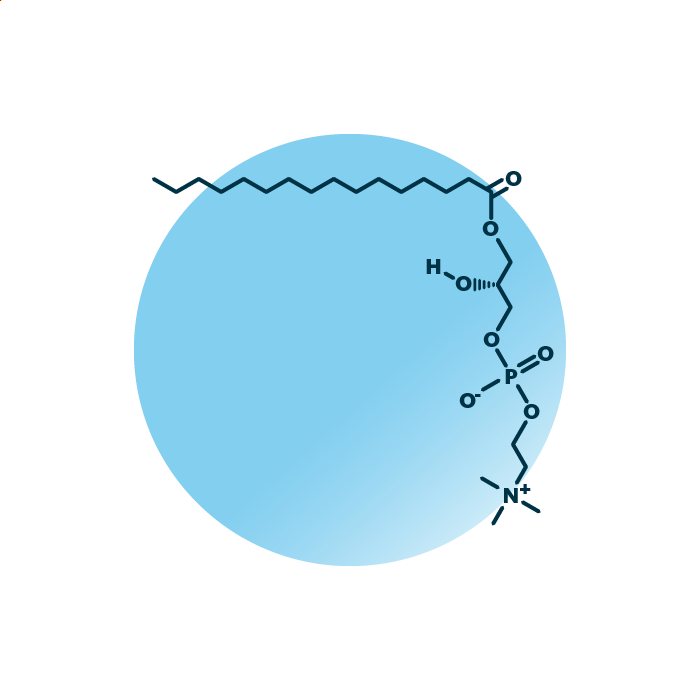 GENERAL STRUCTURE
LPC
REPORTED AS
LPC 22:4;0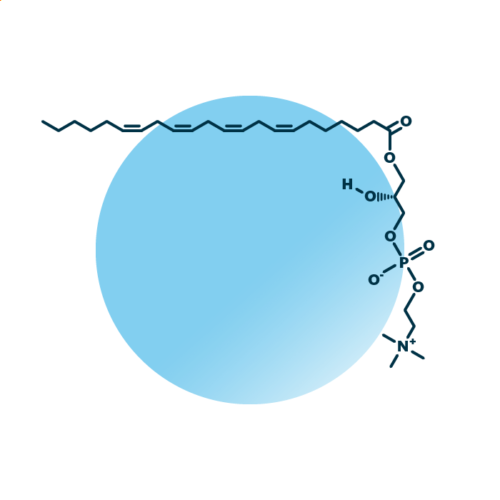 About Lipotype

Lipotype is the leading lipidomics service provider for industry and academia. Order your service, send your samples, get your data.
Request analysis
You want to inquire lipid analysis for your project or ask questions about Lipotype Shotgun Lipidomics? Please use the contact form below!