About the structure and biological function of SFA
Structure. Saturated fatty acids (SFA) belong to the group of fatty acids within the fatty acyls. Their structure consists of a hydrocarbon chain with a carboxylic head group. The hydrocarbon chain is saturated, it contains no double bonds. SFAs can be branched or linear.
Function. The biological function of saturated fatty acids is mostly related to energy metabolism. They make up a significant amount of the fatty acids in lipids, and virtually all forms of life must synthesize medium chain and long chain SFAs from short chain fatty acid precursors. Cell membrane domains rich in SFAs feature increased rigidness and it is widely recommended to reduce dietary intake of saturated fatty acids, as it has been linked to increased risk for cardiovascular diseases.
SFA lipidomics analysis with
Lipotype
| | |
| --- | --- |
| Structural details | molecular species |
| Variants identified | > 10 |
| Approach | targeted |
| Method | mass spectrometry |
| Device | Agilent 1290 HPLC + 6495 Triplequad |
| Quantification | yes |
| Delivery time | 6 weeks |
| Lipidomics data | pmol & mol% |
| Figures | in development |
EXAMPLE STRUCTURE
SFA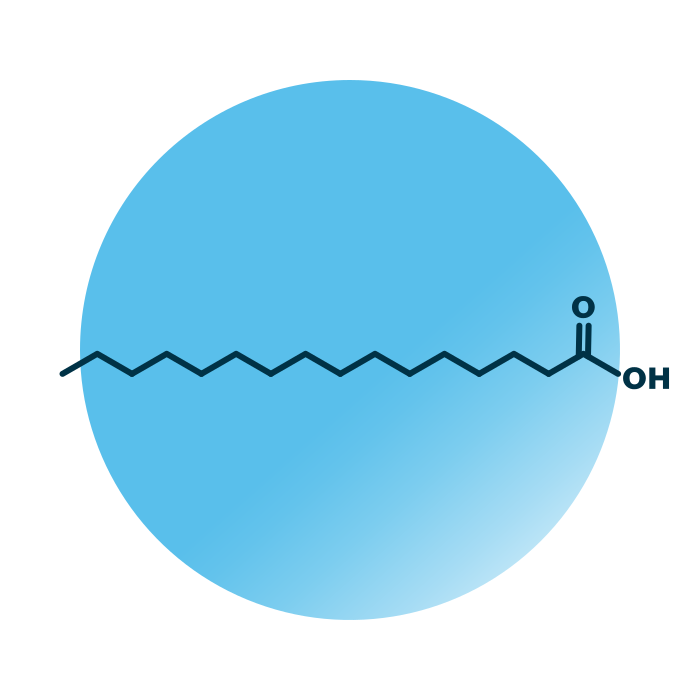 Interested in
SFA
analysis?
---
ABOUT LIPOTYPE
Lipotype is the leading lipidomics service provider for industry and academia. Order your service, send your samples, get your data.
Request Analysis
You want to inquire lipid analysis for your project or ask questions about Lipotype Lipidomics? Please use the contact form below!