About the structure and biological function of LiFA
Structure. Linear fatty acids (LiFA) belong to the group of fatty acids within the fatty acyls. Their structure consists of a hydrocarbon chain with a carboxylic head group. The hydrocarbon chain is linear, no hydrocarbons are branching off the chain. LiFas can feature multiple double bonds.
Function. Linear fatty acids make up the majority of fatty acids in most natural lipids. Longer LiFAs are abundant in animal fats and plant oils, yet linear fatty acids are generally an important source for cellular energy. They are important components of membrane lipids and both hydrocarbon chain length and degree of saturation profoundly impact biophysical properties of cell membranes. Further, LiFAs are also biosynthetic precursors to many further lipids.
LiFA lipidomics analysis with
Lipotype
| | |
| --- | --- |
| Structural details | molecular species |
| Variants identified | > 25 |
| Approach | targeted |
| Method | mass spectrometry |
| Device | Agilent 1290 HPLC + 6495 Triplequad |
| Quantification | yes |
| Delivery time | 6 weeks |
| Lipidomics data | pmol & mol% |
| Figures | in development |
EXAMPLE STRUCTURE
LiFA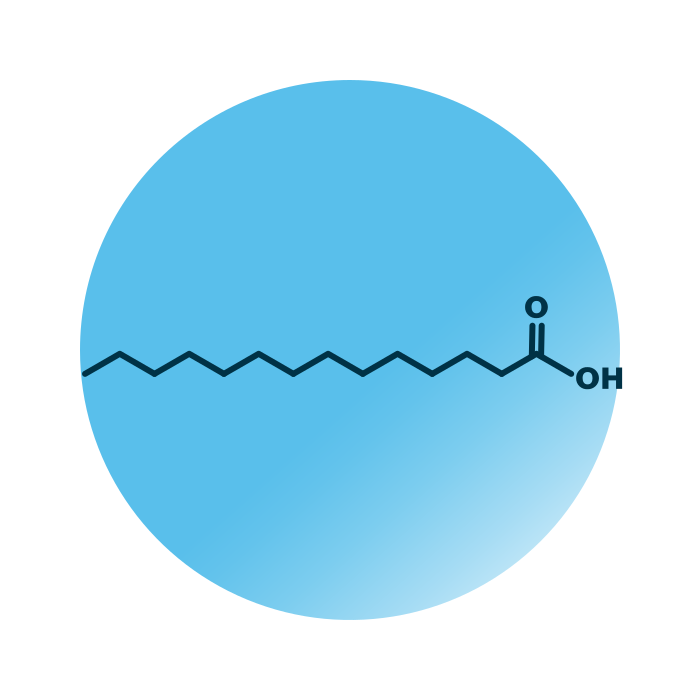 Interested in
LiFA
analysis?
---
ABOUT LIPOTYPE
Lipotype is the leading lipidomics service provider for industry and academia. Order your service, send your samples, get your data.
Request Analysis
You want to inquire lipid analysis for your project or ask questions about Lipotype Lipidomics? Please use the contact form below!