An overview of our great
Customers and
Applications
Customers and Applications
We offer high quality lipid analysis service for a wide range of customers and applications such as biotech and pharma industry, academic research, food industry and cosmetics. Get an overview of our customers, read more about case studies of our customers, find out what our customers say about us and read the latest scientific publications applying the innovative Lipotype Shotgun Technology.

Lipidomics in Biotechnology
and Pharma
The OMICS disciplines have revolutionized biology and medicine.
It freed biology from its reductionist approach and it is paving the way for personalized medicine. Despite of the great investment in clinical diagnostics and the tremendous amount of data collected, the progress for the past 10 years has been underwhelming. The main reason is expensive methodology that limits the amount of data collected, poor data quality and lack of bioinformatics tools. Shotgun Lipidomics has overcome the hurdles that have hindered clinical applications. Our Lipotype shotgun-technology platform combines more than 10 years of experience in sample preparation, MS analysis and bioinformatics tool developments to deliver absolute quantification of the hundreds of lipid species that are present in body fluids and cells. This can be achieved with an unprecedented throughput (thousands of samples) at an affordable price.
Lipids are ubiquitous to almost every biological process which make them prime targets for clinical diagnostics. Many major diseases are already known to involve lipids. Examples are cardiovascular diseases, Alzheimer's disease, diabetes, and cancer. Lipotype has started ambitious screening programs to map the human blood lipidomes in various disease states. The introduction of multi-parametric lipidomic data is bound to revolutionize clinical diagnostics, providing an accurate read-out for the health and disease status of an individual. Join the revolution and apply Lipotype lipidomics to your clinical specialty. Lipotype is ready to serve you.
Read more about lipid analysis services.
Lipidomics in academic research
The modern life sciences have benefited from "omics" technologies, like genomics, proteomics or transcriptomics to unveil complex cellular processes and their regulation.
Lipidomics remained for long in the background but is now moving center stage. The change has come with Shotgun Lipidomics, a method that combines global coverage and high-throughput with absolute quantification of the hundreds of lipid species that are encountered in cells and body fluids. Most of these lipids reside in cell membranes where they form the functional fluid matrix, where they are directly involved in intracellular trafficking, regulating membrane proteins, cellular architecture and membrane sub-compartmentalization. Each of these broadly defined roles constitutes an exciting target area of lipidomics.

The shotgun approach enables analysis of the collective role of lipids in membranes, where big changes can be triggered e.g. by relatively small modifications of length and saturation in many lipid species. Absolute quantification on the other hand makes it possible to track metabolic processes in detail, e.g. how proteins regulate lipid metabolism that in turn influence intracellular trafficking or organ development. With Lipotype technology it is now possible to quantitatively assess the lipid composition of various samples, such as whole organisms, organs, tissues, cultured cells, organelles and body fluids to support cell and system biology research.
Read more about lipid analysis services.
Lipidomics in food industry
We are what we eat!
Included are these nasty fats that scientifically are called 'lipids'. Lipids are essential components of our diet, providing energy, helping to absorb vitamins and being the only source of essential fatty acids: linoleic and linolenic. However the excess of fat in our diet, especially lipids rich in fully saturated fatty acids, have profound effects on our health and well-being. Studying lipids was up to know a non-trivial task, as lipidomics methods lacked essential features such as high-throughput and coverage for conducting population-wide studies, addressing for example the problem of how differently saturated fatty acids influence the human lipidome.

The situation has changed with Shotgun Lipidomics, the first method that combines global lipid coverage and unprecedented high-throughput with absolute quantification of the lipid molecules. It is now possible to directly assess the influence of food, its additives and ingredients, as well as formulations on lipid composition and metabolism of the human body, without limitations in a sample number or type. The highly robust and reproducible Lipotype Shotgun Lipidomics method allows quantifying thousands of lipids in blood plasma or other tissues. This provides the direct route to the development of so-called 'functional food', 'nutraceuticals', or simply a way to study diets and other interventions, aimed at solving our health problems related to lipids that we eat.
Read more about lipid analysis services.
Lipidomics in cosmetics
and Dermatology
Skin is the largest human organ, keeping in what is inside and keeping out what is outside.
Its condition not only affects our health but also our well-being and how we feel and look, making skin the primary target for cosmetics. Skin functionality and physiology, as the major body barrier, is a derivative of the structure and the composition of its topmost layer, the stratum corneum, where brick-like corneocytes are sealed together in dense meshwork with the natural mortar – lipids. These lipids, including mainly a dozen of different ceramide classes, cholesterol and its esters as well as triglycerides, render skin tight, impermeable and elastic. Skin lipid composition is influenced by natural conditions, such as age and gender, but alterations of lipid profiles have been also linked to various diseases, like atopic dermatitis, ichtyosis or Netherton syndrome. However until recently, investigating skin lipidomes was not a trivial task.
On one hand, the analytical method needs to have coverage broad enough to encompass the variety of skin lipids, and a throughput allowing statistically relevant studies. On the other hand the method should be compatible with a convenient sampling method such as tape stripping. These prerequisites are now met in the Lipotype Shotgun Skin Lipidomics platform, offering unprecedented throughput of hundreds of samples, with broad coverage of ceramides, triglycerides and other lipids, and is available for samples collected  by super-easy tape stripping. With such tools it is now easy to investigate how the healthy skin lipidome is composed, how it changes in diseases or upon intervention with a drug or a cosmetic product. This lipidomic data can be used for cosmetic claim support, topical drug development and efficacy testing. 
Read more about skin lipid analysis services.
What our customers say
Stan Neufeld
FRIEDRICH MIESCHER INSTITUT FOR BIOMEDICAL RESEARCH
»Thanks very much. The results look great! I'm glad things worked smoothly.«
Rose Goodchild
ROSE E. GOODCHILD LAB / VIB
KU LEUVEN
»Our publication in Developmental Cell has three lipidomic analyses from Lipotype that are central to the conclusion.  The high-speed turn around of the two final experiments when under revision really, really helped us. I am happy to continue emphasising how well the collaboration works.«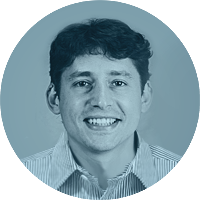 Ilya Levental
UNIVERSITY OF TEXAS
»Thank you very much for my new and shiny dataset. This is the most wonderful of presents one could receive on a Friday. I can't wait to spend the  entire weekend playing with Zoom instead of interacting with my family. Unfortunately, I am not being in the least bit sarcastic, these are my true feelings.«

Pietro De Camilli
YALE UNIVERSITY
»First let me thank you for the most professional analysis of our samples.  We have been quite impressed.  The results clearly indicate a difference between the WT and KO samples and a clear difference between plasma membrane lipids and total lipids.«

Chris Stefan
UNIVERSITY COLLEGE LONDON
»Thank you for performing the analysis and your helpful advice. The data are very clear and this information will be extremely useful for our studies. We will certainly consider Lipotype for our future experiments.«

Publications
A list of publications with Lipotype Shotgun Lipidomics
Organelle-derived acetyl-CoA promotes prostate cancer cell survival, migration, and metastasis via activation of calmodulin kinase II – Cancer Research, 2018
Guoyu Yu, Chien-Jui Cheng, Song-Chang Lin, Yu-Chen Lee, Daniel E. Frigo, Li-Yuan Yu-Lee, Gary E. Gallick, Mark A. Titus, Leta K. Nutt, Sue-Hwa Lin
Adipose tissue ATGL modifies the cardiac lipidome in pressure-overload-induced left ventricular failure – PLoS genetics, 2018
Janek Salatzki, Anna Foryst-Ludwig, Kajetan Bentele, Annelie Blumrich, Elia Smeir, Zsofia Ban, Sarah Brix, Jana Grune, Niklas Beyhoff, Robert Klopfleisch, Sebastian Dunst, Michal A. Surma, Christian Klose, Michael Rothe, Frank R. Heinzel, Alexander Krannich, Erin E. Kershaw, Dieter Beule, P. Christian Schulze, Nikolaus Marx, Ulrich Kintscher
Modulation of Myelopoiesis Progenitors Is an Integral Component of Trained Immunity – Cell, 2018
Ioannis Mitroulis, Klara Ruppova, Baomei Wang, Lan-Sun Chen, Michal Grzybek, Tatyana Grinenko, Anne Eugster, Maria Troullinaki, Alessandra Palladini, Ioannis Kourtzelis, Antonios Chatzigeorgiou, Andreas Schlitzer, Marc Beyer, Leo A.B. Joosten, Berend Isermann, Mathias Lesche, Andreas Petzold, Kai Simons, Ian Henry, Andreas Dahl, Joachim L. Schultze, Ben Wielockx, Nicola Zamboni, Peter Mirtschink, Ünal Coskun, George Hajishengallis, Mihai G. Netea, Triantafyllos Chavakis
Cell Size and Growth Rate Are Modulated By TORC2-Dependent Signals – Current Biology, 2018
Rafael Lucena, Maria Alcaide-Gavilán, Katherine Schubert, Maybo He, Matthew G. Domnauer, Catherine Marquer, Christian Klose, Michal A. Surma, Douglas R. Kellogg
Harmonizing lipidomics: NIST interlaboratory comparison exercise for lipidomics using SRM 1950-Metabolites in Frozen Human Plasma – Journal of Lipid Research, 2017
John A. Bowden, Alan Heckert, Candice Z. Ulmer, Christina M. Jones, Jeremy P. Koelmel, Laila Abdullah et al.

Machine learning meets complex networks via coalescent embedding in the hyperbolic space – Nature Communications, 2017
Alessandro Muscoloni, Josephine Maria Thomas, Sara Ciucci, Ginestra Bianconi & Carlo Vittorio Cannistraci
Sphingomyelin Metabolism Is a Regulator of K-Ras Function – Molecular and Cellular Biology, 2017
Dharini van der Hoeven, Kwang-jin Cho, Yong Zhou, Xiaoping Ma, Wei Chen, Ali Naji, Dina Montufar-Solis, Yan Zuo, Sarah E. Kovar, Kandice R. Levental, Jeffrey A. Frost, Ransome van der Hoeven, John F. Hancock
ω-3 polyunsaturated fatty acids direct differentiation of the membrane phenotype in mesenchymal stem cells to potentiate osteogenesis – Science Advances, 2017
Kandice R. Levental, Michal A. Surma, Allison D. Skinkle, Joseph H. Lorent, Yong Zhou, Christian Klose, Jeffrey T. Chang, John F. Hancock, Ilya Levental
Lipidomic changes in skeletal muscle in patients after biliopancreatic diversion – Thieme Hormone and Metabolic Research, 2017
Carola Sabine Mehnert, Juergen Graessler, Virginia Kamvissi-Lorenz, Lidia Castagneto Gissey, James R. Casella Mariolo, Giovanni Casella, Geltrude Mingrone, Stefan R. Bornstein
Iron affects Ire1 clustering propensity and the amplitude of endoplasmic reticulum stress signaling – Journal of Cell Science, 2017
Nir Cohen, Michal Breker, Anush Bakunts, Kristina Pesek, Ainara Chas, Josepmaria Argemí, Andrea Orsi, Lihi Gal, Silvia Chuartzman, Yoav Wigelman, Felix Jonas, Peter Walter, Robert Ernst, Tomás Aragón, Eelco van Anken, Maya Schuldiner
The Munich MIDY Pig Biobank – A unique resourse for studying organ crosstalk in diabetes – Molecular Metabolism, 2017
Andreas Blutke et. al.
Heritability and responses to high fat diet plasma lipidomics in a twin study – Scientific Reports, 2017
Turid Frahnow, Martin A. Osterhoff, Silke Hornemann, Michael Kruse, Michal A. Surma, Christian Klose, Kai Simons, Andreas F.H. Pfeiffer
Miscibility Transition Temperature Scales with Growth Temperature in a Zebrafish Cell Line – Biophysical Journal, 2017
Margaret Burns, Kathleen Wisser, Jing Wu, Ilya Levental, Sarah L. Veatch
Lipin-1 regulation of phospholipid synthesis maintains endoplasmic reticulum homeostasis and is critical for triple-negative breast cancer cell survival – The FASEB Journal, 2017
Jingquan He, Feng Zhang, Li W. R. Tay, Salome Boroda, Weiqi Nian, Kandice R. Levental, Ilya Levental, Thurl E. Harris, Jeffrey T. Chang, Guangwei Du
Enlightening discriminative network functional modules behind Principal Component Analysis separation in differential-omic science studies – Scientific Reports, 2017 
Sara Ciucci, Yan Ge, Claudio Durán, Alessandra Palladini, Víctor Jiménez-Jiménez, Luisa M. Martínez-Sánchez, Yutin Wang, Susanne Sales, Andrej Shevchenko, Steven W. Poser, Maik Herbig, Oliver Otto, Andreas Androutsellis-Theotokis, Jochen Guck, Mathias J. Gerl, Carlo V. Cannistraci
Large-scale human skin lipidomics by quantitative, high-throughput shotgun mass spectrometry – Scientific Reports, 2017
Tomasz Sadowski, Christian Klose, Mathias J. Gerl, Anna Wójcik-Maciejewicz, Ronny Herzog, Kai Simons, Adam Reich, Michal A. Surma
Lipidomic approach for stratification of acute myeloid leukemia patients – PLoS ONE, 2017 
Adam Stefanko, Christian Thiede, Gerhard Ehninger, Kai Simons, Michal Grzybek
Lipid-Sorting Specificity Encoded in K-Ras Membrane Anchor Regulates Signal Output – Cell, 2017
Yong Zhou, Priyanka Prakash, Hong Liang, Kwang-Jin Cho, Alemayehu A. Gorfe, John F. Hancock
Dissecting Torsin/cofactor function at the nuclear envelope: a genetic study – Molecular Biology of the Cell, 2016
Ethan Laudermilch, Pei-Ling Tsai, Morven Graham, Elizabeth Turner, Chenguang Zhao, Christian Schlieker
Identification of Shared and Unique Serum Lipid Profiles in Diabetes Mellitus and Myocardial Infarction – Journal of the American Heart Association, 2016
Sanela Kjellqvist, Christian Klose, Michal A. Surma, George Hindy, Inês G. Mollet, Anna Johansson, Patrick Chavaux, Johan Gottfries, Kai Simons, Olle Melander and Céline Fernandez
The anti-tumor drug 2-hydroxyoleic acid (Minerval) stimulates signaling and retrograde transport. – Oncotarget, 2016
Maria L.Torgersen, Tove I. Klokk, Simona Kavaliauskiene, Christian Klose, Kai Simons, Tore Skotland, Kirsten Sandvig
Domain Stability in Biomimetic Membranes Driven by Lipid Polyunsaturation – The Journal of Physical Chemistry, 2016
Xubo Lin, Joseph H. Lorent, Allison D. Skinkle, Kandice R. Levental, M. Neal Waxham, Alemayehu A. Gorfe, and Ilya Levental
Shotgun Lipidomics in der biomedizinischen und klinischen Froschung – BIOspektrum, 2016
Christian Klose, Ünal Coskun
 Polyunsaturated Lipids Regulate Membrane Domain Stability by Tuning Membrane Order – Biophysical Journal, 2016 
Kandice R. Levental, Joseph H. Lorent, Xubo Lin, Allison D. Skinkle, Michal A. Surma, Emily A. Stockenbojer, Alemayehu A. Gorfe, Ilya Levental
 Torsins Are Essential Regulators of Cellular Lipid Metabolism – Developmental Cell, 2016
Micheline Grillet, Beatriz Dominguez Gonzalez, Adria Sicart, Maria Pöttler, Ana Cascalho, Karolien Billion, Sergio Hernandez Diaz, Jef Swerts, Teresa V. Naismith, Natalia V. Gunko, Patrik Verstreken, Phyllis I. Hanson, Rose E. Goodchild
 Lack of FTSH4 protease affects protein carbonylation, mitochondrial morphology and phospholipid content in mitochondria of Arabidopsis: new insights into a complex interplay – Plant Physiology, 2016
Elwira Smakowska, Renata Skibior Blaszczyk, Malgorzata Czarna, Marta Kolodziejczak, Malgorzata Kwasniak Owczarek, Katarzyna Parys, Christiane Funk, Hanna Janska
 Control of plasma membrane lipid homeostasis by the extended synaptotagmins. – Nature cell biology, 2016
Yasunori Saheki, Xin Bian, Curtis M. Schauder, Yujin Sawaki, Michal A. Surma, Christian Klose, Frederic Pincet, Karin M. Reinisch, Pietro De Camilli
 Remodeling of the postsynaptic plasma membrane during neural development. – Molecular Biology of the Cell, 2016
Karolina Tulodziecka, Barbara B. Diaz-Rohrer, Madeline M. Farley, Robin B. Chan, Gilbert Di Paolo3, Kandice R. Levental, M. Neal Waxham, Ilya Levental
Spezifische Phospholipidspezies sind abhängig vom inflammatorischen Zustand unterschiedlich mit humanem, viszeralem und nicht-viszeralem Fettgewebe assoziiert in der NUGAT (NutriGenomic Analysis in Twins) Studie – Diabetologie und Stoffwechsel, 2016
Martin A. Osterhoff, Rita Schüler, Turid Frahnow, Jürgen Machann, Christian Klose, Michal A. Surma, Kai Simons, Silke Hornemann, Michael Kruse, Andreas F. H. Pfeiffer
An Automated Shotgun Lipidomics Platform for High Throughput, Comprehensive, and Quantitative Analysis of Blood Plasma Intact Lipids – European Journal of Lipid Science and Technology, 2015
Michal A. Surma, Ronny Herzog, Andrej Vasilj, Christian Klose, Nicolas Christinat, Delphine Morin-Rivron, Kai Simons, Mojgan Masoodi, Julio L. Sampaio